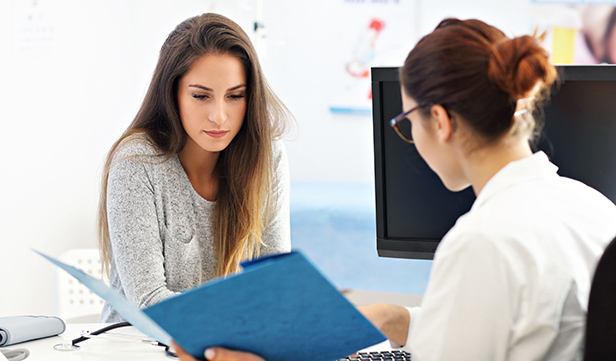 Health insurance provides essential benefits that help you maintain your health and well-being, access care for accidents and illnesses, and protect you from unexpected medical costs. If you're not sure how your health plan works or what it covers, you may not be maximizing the benefits available to you—and you could end up paying more for healthcare. Here are some tips to help you get the most from your health plan.
1. Find a primary care physician
Finding a primary care doctor is one of the most important things you can do to protect your well-being and get the most out of your health coverage. Your primary health care provider knows you best, understands your medical history, and can recommend any immunizations or preventive screenings you may need.
Be sure to schedule an appointment with your doctor each year for a routine checkup.
2. Take a health risk assessment
Take charge of your health by completing a Health Risk Assessment. These annual assessments provide valuable insights into your personal well-being and can put you on a path to good physical and mental health.
If you're an APWU Health Plan member, you can earn rewards when you take a Health Risk Assessment.
3. Get to know your health plan
Health insurance documents can be confusing. Visiting your health plan's website and reading your plan documents, including the summary of benefits (SBC), can help you understand how your benefits work.
Take steps to learn about deductibles, copays, and coinsurance, and download our glossary of medical terms:
If you have questions about your coverage or a document you receive after you receive care, contact your health plan.
4. Focus on preventive care
Regular checkups and routine screenings help protect your health. That's why it's important to see your doctor each year for an annual exam, even if you feel healthy. Your doctor can identify risk factors for diseases, share tips for healthy living, make sure your immunizations are up to date, and identify health issues before they become a problem. Treatment is often more likely to be successful when symptoms are caught early.
Preventive screenings include:
Annual exams and immunizations
Diabetes screenings
5. Stay in-network
Seeing doctors and healthcare providers in your health plan's network can save you money and help you get the most out of your benefits. Health insurance companies negotiate lower prices with doctors, providers, and hospitals that participate in the network. Going out of the network usually ends up costing more, and some health plans may offer a lower level of coverage or not cover out-of-network services.
Before you make an appointment, check to make sure the provider is in your plan's network.
6. Know where to go for care
It isn't always easy to know where to go for health care, especially when you experience an unexpected illness or injury. Many clinics offer same-day appointments, so call your primary care clinic before you head to urgent care. Scheduling an appointment with your doctor is more affordable than going to urgent care or the emergency room. Remember, the emergency room is only for medical emergencies.
Get help from a nurse line. Most health plans offer a free service that allows members to contact a registered nurse 24 hours a day, 7 days a week. These trained professionals can help you make decisions that are right for you and your family.
See a doctor 24/7 from the comfort of home. With virtual visits, you can speak to a board-certified doctor about minor medical and mental health concerns, get a diagnosis and, if appropriate, have prescriptions sent to your local pharmacy. It's an easy, convenient way to get the care you need—with no appointment and no long wait times.
7. Save money on prescriptions
Your health plan may offer tools and mail-order services to help you save money on your medications. Use your plan's prescription cost calculator to compare drug prices at pharmacies in your network.
Filling prescriptions through mail-order home delivery can help you save money and avoid trips to the pharmacy. Ordering long-term maintenance medications through the mail ahead of time ensures that you won't run out of your medications or miss a dose.
Ask about switching to a generic medication. Generics are the same as a brand-name medications in terms of dosage, safety, effectiveness, and quality, but often cost less. Ask your doctor or pharmacist if there's a generic alternative for any medication you're prescribed.
8. Protect your mental health and emotional well-being
Mental health plays an important role in your overall well-being. Many health plans offer confidential behavioral health and substance use services that can help members manage stress and anxiety, cope with depression, live with a chronic condition, treat substance use disorders, and more.
9. Take advantage of discounts and wellness programs
Health plans often offer health and wellness programs to help you improve your health, manage your weight, exercise more, quit tobacco, and reduce stress. Other benefits may include discounts on fitness club memberships and wellness products, visits to a registered dietician, and more.