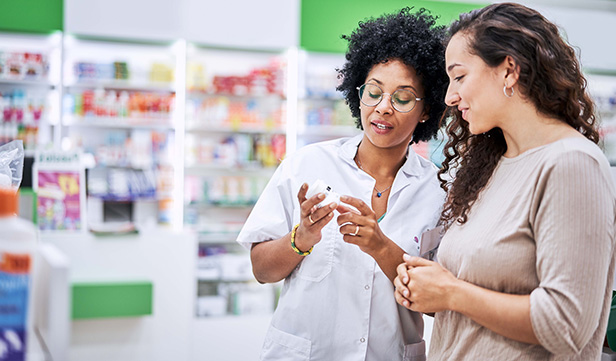 As the cost of healthcare continues to rise, it's important to learn what your health plan covers and take steps to limit your out-of-pocket expenses. The healthcare system can be complex and difficult to navigate, but as a smart consumer you can find significant savings if you know where to look—and if you play an active role in making the most of your benefits. Here are seven ways to save on healthcare.
Schedule an annual checkup and get recommended preventive screenings
Most health plans cover the full cost of essential preventive care services, like shots and screening tests, at no cost to you. Regular checkups, screenings, and immunizations can save you money because they can prevent or catch a problem early, when it may be easier to treat.
To prevent costly health issues in the future, schedule routine health screenings, get recommended vaccinations, and seek care when you first experience symptoms. And, get prenatal care if you're pregnant. This is the best way to make sure you and your baby will be healthy.
Choose doctors and pharmacies in your provider network
Depending on your health plan, you may have the option of seeing providers who are in-network or out-of-network. When you need care, it's usually more affordable to see doctors in your health plan's network. This can also apply to pharmacies, urgent care clinics, hospitals, and emergency departments.
In-network providers have a contract with your health plan and charge members lower rates. You may pay more, or even the full cost, for care and prescription drugs you get outside of your plan network.
For specific coverage details, check your health plan documents. If you're unsure whether or not a provider is in-network, contact your health plan, call the provider's office, or use your plan's online provider search tool.
Find ways to save on your prescriptions
There are ways to cut costs on your prescription medicines. Don't assume your doctor or pharmacist will automatically prescribe the least expensive drug available. Providers often prescribe brand-name drugs they're familiar with. Always ask your provider if there is a cheaper medicine that treats the same condition.
Switch to generic drugs
Generic medicines contain the same active ingredients as their brand-name versions, but usually at a lower out-of-pocket cost to you. These drugs are approved as equivalents by the U.S. Food and Drug Administration (FDA), which means they provide the same health benefits and are just as safe and effective as their brand-name counterparts. To save money, ask your doctor or pharmacist if a generic alternative is available for your prescription.
Fill your prescriptions with a mail-order pharmacy
If you take the same medication regularly, you can usually save money by switching to a mail-order pharmacy. Mail-order pharmacies allow you to order 90-day supply instead of a 30-day supply, often at a discounted price.
Whether you use brand-name drugs or generic alternatives—and whether you fill your prescription at a retail pharmacy or through the mail—always take your medicines as directed. Not taking your medicine, skipping doses, or not taking enough medicine may lead to costly health complications.
Know where to go for medical care
When you get injured or symptoms come on suddenly, your first instinct may be to head to an urgent care clinic or to the emergency room. But not all health care options cost the same. Before you wait for hours in the ER and end up with a large bill, take a moment to consider your options. It could save you time, money, and a lot of frustration.
Your primary care physician's clinic may offer same-day appointments, or your plan may offer a nurse line that allows you to speak with a registered nurse about healthcare issues. If you can't get in to see your doctor when you're sick or need care, there are other options for medical care.
For a true emergency, call 911.
Try telehealth or a virtual visit
For minor health conditions like rashes, sinus infections, pink eye, and flu, your plan may give you the option of video chatting or speaking with a healthcare provider using a smartphone, computer, or tablet. Virtual visits offer convenient access to healthcare 24 hours a day, seven days a week, and are often available at a lower cost than in-person doctor visits.
Following a few tips can help you get the most from your telehealth visits.
Estimate costs before you receive healthcare
Explore your options before your receive treatment. Different hospitals may charge more or less for the same procedure, and you may pay more out-of-pocket depending on which doctor you see. Before you have a procedure or surgery, contact the hospital in advance to request an estimate. Many health plans let you search for in-network providers before you schedule an appointment, and some offer online pricing tools for real-time estimates.
APWU Health Plan High Option members can find quality in-network health providers and estimate the costs of care before going to the doctor.
Take steps toward living a healthier lifestyle
Here are some ways to take charge of your health and take steps toward a healthier lifestyle:
Living with chronic stress can suppress your immune system and put you at a greater risk of developing a medical condition. Activities that lower stress and keep you healthier include yoga, tai chi, meditation, and breathing exercises.